Emma and I are having a film day today. We watched 'Confetti' last night (fun but disappointing as I expected it to be) and today we have watched 'Village of the Damned' (Fantastic! I love John Wyndham) and we just watched 'Eternal Sunshine of the Spotless Mind' (good but strangely irritating

Carrey

and

Winslett

ere very good, and the film was visually interesting but some of the characters (the Lacuna lot) were too foolish for my liking). It's my choice again now and I'm trying to choose between 'Fight Club', 'The Thing', 'Die Hard 2: Die Harder' and 'A Matter of Life and Death' although I sort of think it should be something I haven't seen. Maybe we can squeeze another one in after.

Emma and I are on holiday this week so we're having a well (bloody well in fact) deserved break. We're going up to Wolverhampton on Tuesday. I'm going to do some writing an we're going to do some cooing over Baby Annabel, and we're going to see

Idlewild

. So that's all pretty exciting.

Went to see 'Notes on a Scandal' on Tuesday which was really excellent.


Additional: 11.47pm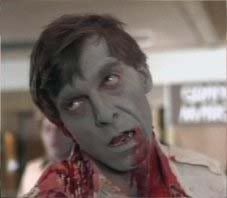 Watched 'Dawn of the Dead' in the end. Emma enjoyed it.